April 2023

Goat Creek Hut ︎︎︎
Cecil Kings Hut ︎︎︎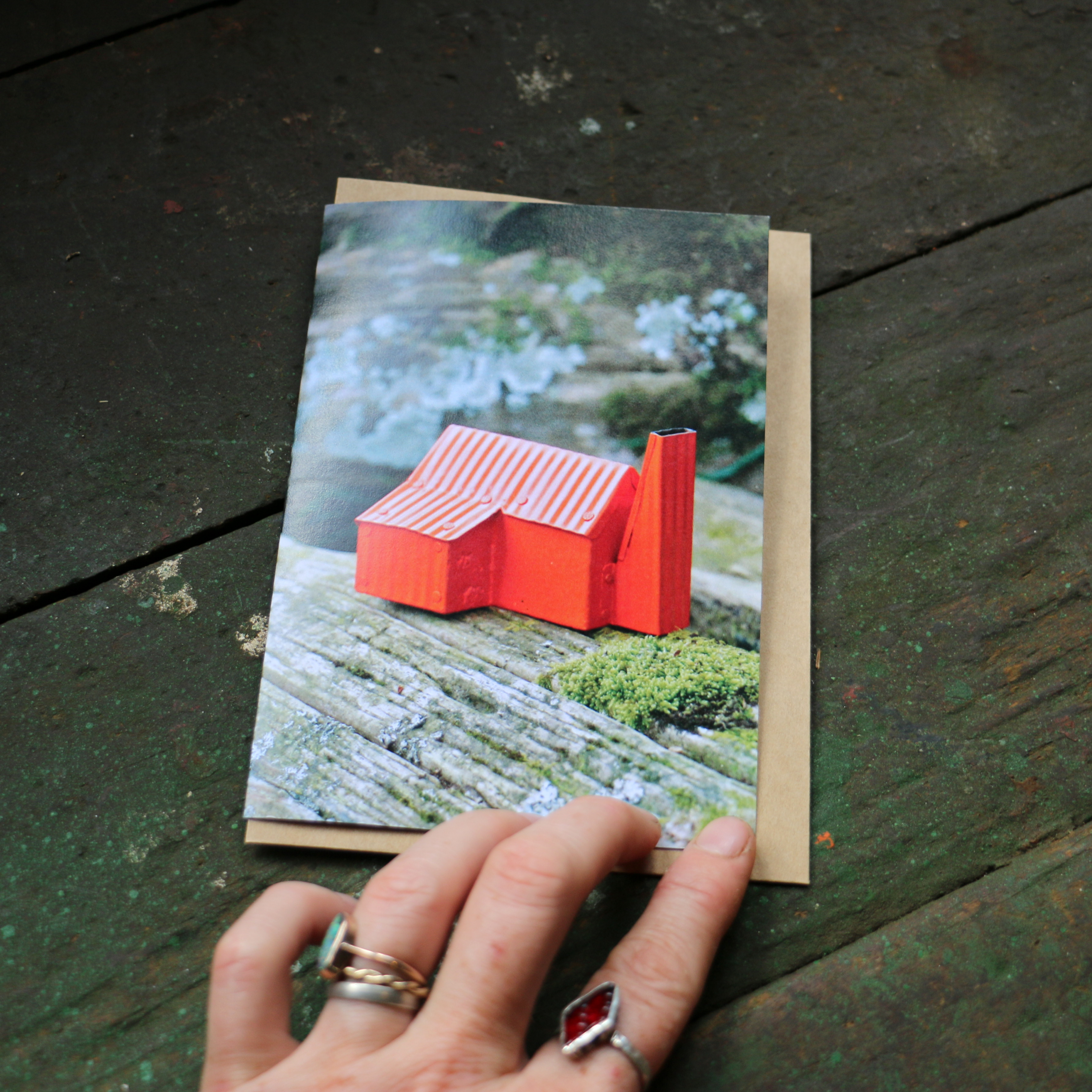 Old Cedar Flat Hut ︎︎︎
Ivory Lake Hut ︎︎︎
Blue Range Hut ︎︎︎
Cone Hut ︎︎︎
Bealey Spur Hut ︎︎︎
Greeting Cards
We know you love our Mini Huts and we love making them! However we often feel like we can't make them fast enough.
To tide everyone over until new Mini Huts are available we have chosen our favourite huts and printed them onto some greeting cards.
Each card has a full colour image on the front, hut name and map on the back and is blank inside for your message, whatever the occasion. Includes high quality NZ made envelope.
Hut Mix Pack

Seven different hut cards plus bonus "Backcountry dreaming" card . If you would like a custom selection of huts just let us know in the 'notes' section when you place your order.
Solo Hut Pack

Five cards of one hut (choose from 7 options) plus bonus "Fox River" card
Free shipping on all Aotearoa orders. Orders will be shipped weekly on Tuesdays (starting April 25th)
Purchase in person
from one of our retailers
-
RRP $6 each
Wild Cards ︎︎︎
Left:
Backcountry Dreaming
; Right and below:
Fox River