Hut of
the Month


Each month we'll handcraft a batch of one specific hut, showcasing the process and delving into the history of the real hut.






Oct 2023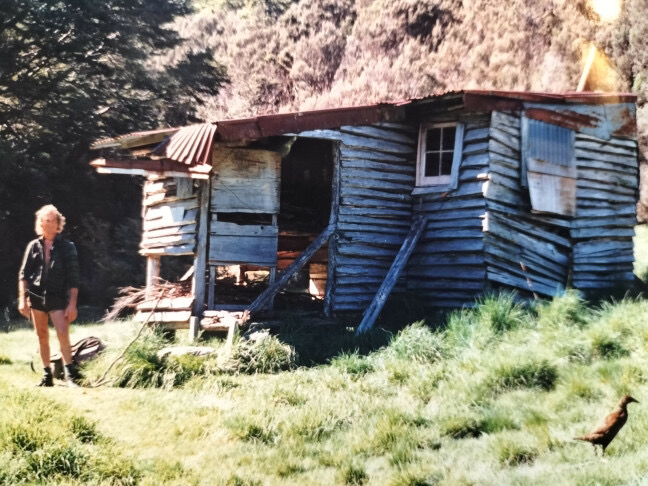 Chaffey Hut pre restoration (above) and after (below)
Chaffey Hut
Cobb Valley, Kahurangi National Park


The story of Chaffey Hut features many humble heroes over its 70 odd years of existence in Kahurangi National Park. It was built by Jack McBurney in 1953 a year after its name sake Henry Chaffey was found dead. In keeping with the Chaffey legacy McBurney built it as a place of his own while on duty as the first Cobb Valley ranger. Sick of living in the cramped Cobb Dam quarters he placed the hut halfway to Cobb Hut where he'd often hike to take rain readings.
Chaffey Hut is a rare example of traditional horizontal slab construction, all hand adzed from red beech trees. In 1994 the hut was marked as dilapidated and plans for removal were put in place. Luckily the hut was saved by keen locals who saw its value and the Golden Bay Deer Stalkers who raised the 12k needed to do it well. Over 1500 volunteer hours went into the job, led by those who had recently restored Riordans Hut. They were well equipped to take on the challenge of replacing all of the internal beech pole framing and most of the cladding in full keeping with the traditional methods. They kept the quirky, but apparently intentional, 350mm slope in the floor that is propped up by river bolder piles.
Our Mini Chaffey Hut was also a labour of love. The horizontal weatherboards are a first for Mini Huts, each one hand crafted and distressed from slabs of 100 year old salvaged rimu. The details on this miniature, including the carefully rusted roof, took more effort than usual for our Mini Huts. We are really proud of this one.
Rimu hut and lean-to with unpainted silver roof and red chimney
Limited 2023 edition
All orders will ship by the first week of November 2023
Past Months huts:
Jan
|
Mar
|
May
|
June
|
July
|
Aug
|
Sept
Add more hut joy to your order
XMAS card special
Buy two packs and get one free. Just put XMAS into the notes section of your order and we'll send you out an extra pack!



Mini Hut Solo Pack

6 x Greeting Cards


Mini Hut Mix Pack

8 x Greeting Cards